SPORTS PHYSIOTHERAPIST
IN SHIVAJI NAGAR, PUNE
Sports and Exercise Physiotherapists are involved in the prevention and management of injuries resulting from sport and exercise participation at all ages and at all levels of ability. Dr. Vinayak Dendge is one such Physiotherapist in Shivaji Nagar, Pune. These specialized physiotherapists provide evidence-based advice on safe participation in sport and exercise. Furthermore, they promote an active lifestyle to aid individuals in improving and maintaining their quality of life.
Sports and Exercise Physiotherapists also play a huge role in helping athletes of all ages and all levels of ability to enhance their performance.
Some of the common forms of sports injuries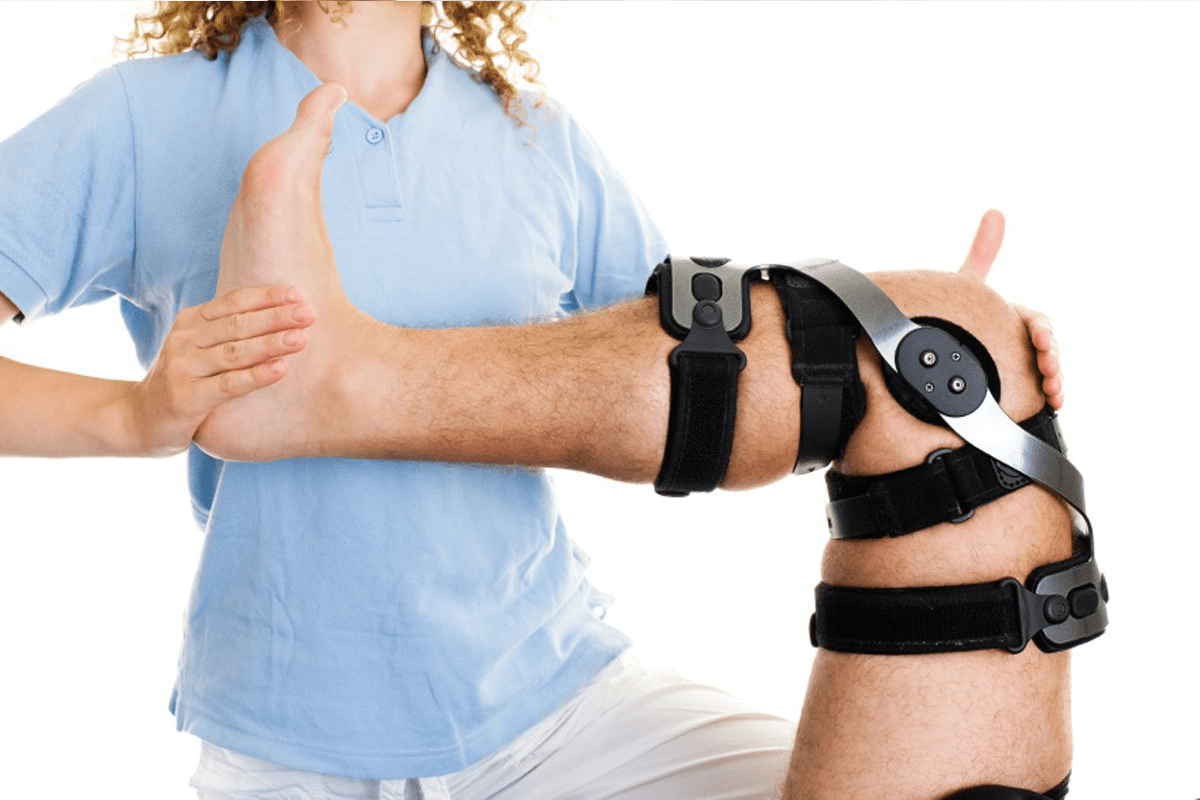 Ankle Injury
Muscle Weakness
Groin Injury
Motion Loss
Hamstring Injuries
Neck Pain
Muscle Tears
Repetitive Strain Injury
SPORTS PHYSIOTHERAPY SERVICES AT OSTEOCARE CLINIC
Sports physiotherapist provide a wide variety of services to maintain your fitness goals. Along with managing a broad range of injuries and health issues, they guide exercise programs that utilize your strength and cardiovascular training.
The physical evaluation performed by your sports physiotherapist is critical toward achieving a customized workout program. It considers your physical activities, health records, and other essential information.
If you have an injury, Dr. Vinayak Dendge- your Physiotherapist in Shivaji Nagar, Pune will build a plan to help you return to your sports while decreasing the risk of reinjury and maximizing everyday performance.
A MUST VISIT CENTRE FOR ALL TYPES OF SPORTS PHYSIOTHERAPY
SPORTS AND FUNCTIONAL PERFORMANCE IMPROVEMENT
Every sport has a different demand from the body, and different sport demand various physiological systems that are more active.In the sports industry, different areas are prone to injuries. Some muscles or joints are overused, whereas some are underused.Every person's level of physical performance is also different as per their age group and their level of competition. A Sports Physiotherapist has a clear knowledge of these issues. They are smart enough to categorize your weak lines and also know how to convert them into your strong lines without harming your body.
ENDEAVORING FOR PERFECTION
Nobody would ever like to get injured. Athletes are always willing to put any effort to prevent themselves from injuries, but injuries are part of sports.
Every human body is different if we see there is a difference between our left and right side of the body in terms of strength and flexibility, this is due to the dominance and excess utilization of one side of the body.
For athletes in terms of better performance need to balance their weaker side to minimize the risk of injury. Visit OsteoCare and get yourself evaluated to know the exact causes. Even twins don't have the same body structure, so avoid imitating others.
Sports injuries do differ from everyday injuries. Athletes normally require high level performance and demand placed upon their body, which stresses their muscles, joints and bones to the limit.  Sports physiotherapists help athletes recover from sporting injuries, and provide education and resources to prevent problems. For any sports related injuries you can connect with Dr. Vinayak Dendge, he is a Physiotherapist in Shivaji Nagar, Pune.