Chiropractic2
PHYSIOTHERAPY TREATMENT
BACK PAIN
NECK PAIN
SHOULDER PAIN
DO YOU HAVE BACK PAIN / NECK PAIN / SHOULDER PAIN / KNEE PAIN / HIP PAIN / DIFFICULTY IN WALKING / SPINE RELATED PROBLEMS / SCOLIOSIS / SINUS PROBLEMS ?
Our mission at Osteocare is to provide quality and medicine-free treatment in an easy-to-access manner for your recovery.
We believe in not just leading life but living quality life!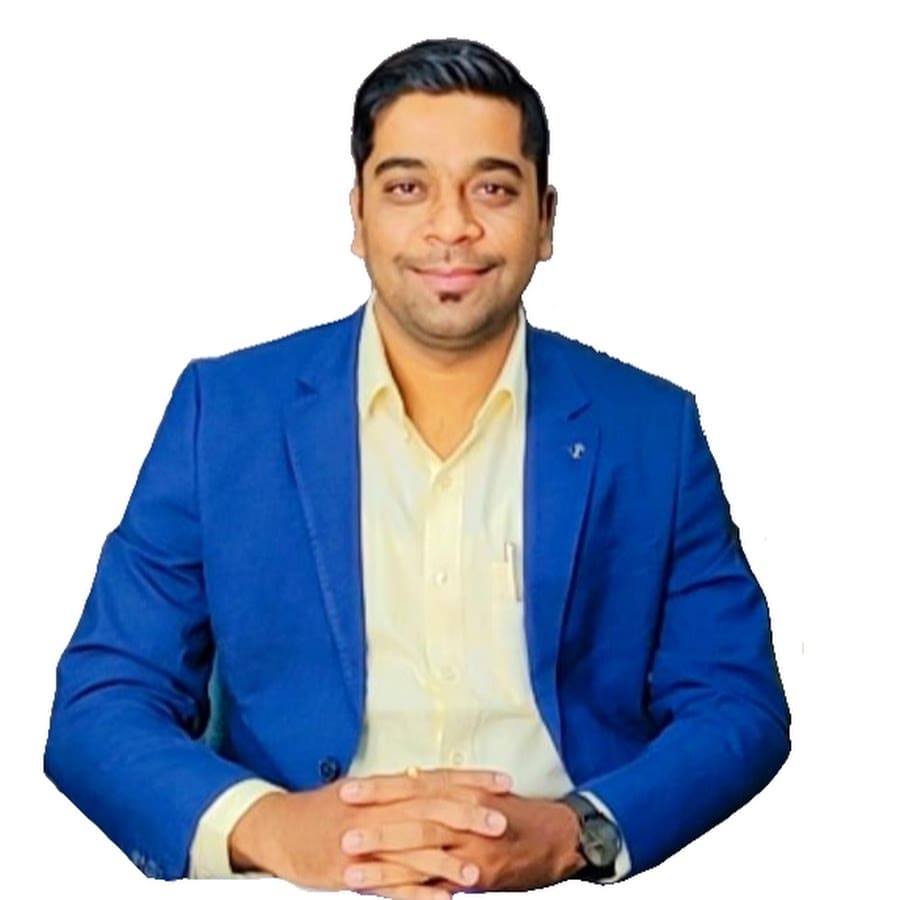 DR. VINAYAK
DENDGE
Graduation in Physiotherapy from Pune
Fellowship in Osteopathy & Manipulative therapy from SBS University, Dehradun.
Diploma in Osteopathic Manual Therapy ( Canada )
Certified Kinesio taping Therapist ( KTAI, USA )
Certification in Advance Matrix Therapy ( Germany )
Certification in Advanced Postural Biomechanical Correction
( Chiang Mai, North Thailand )
Certified Fitness Trainer from Indian Academy of Fitness Training
( Mangalore )
DO NOT SUFFER FROM PAIN ANYMORE…. DO VISIT US ONCE CALL US NOW WE OFFER MEDICINE-FREE WAY TO CURE YOU!
TREATMENTS OFFERED
AT OSTEOCARE
OSTEOPATHY
Osteopathy is a drug-free & non-invasive manual therapy It aims to improve nervous, circulatory & lymphatic systems by strengthening the musculoskeletal framework.
CHIROPRACTIC TREATMENT
Chiropractic is a discipline that is concerned with the diagnosis and treatment of pains & disorders related to bones and muscles.
CRANIOSACRAL THERAPY
A cranial osteopath can feel the very small fluctuations of movement within the body called involuntary motion.
SPORTS PHYSIOTHERAPY
Sports Physiotherapists are involved in the prevention and management of injuries resulting from sport and exercise.
MANUAL THERAPY
Manual therapy techniques are skilled hand movements and skilled passive movements of joints and soft tissue and are intended to improve tissue extensibility
MATRIX RHYTHM THERAPY
Matrix Rhythm therapy is widely used as physiotherapy and it is based on cell examination with the help of specially designed "vital microscopes"
WE HAVE ADVANCE TECHNOLOGIES
TO TREAT CONDITIONS LIKE
Neck pain
Cervical Radiculopathy
Cervical Spondylosis
Slip Disc / Disc Prolapse
Trapezitis
Upper back pain
lower back pain
Sciatica
Lumbar Spondylosis
Lumbar Radiculopathy
Facetal Dysfunction
Cranial cranial stenosis
Nerve Impingement syndrome
Frozen shoulder
Rotator cuff injuries
Tennis elbow
Carpal tunnel syndrome
Wrist Drop
Bursitis
Knee pain
Hip Pain
Osteoarthritis
Ankle Sprain
Foot Drop
Plantar Fasciitis
Post Surgical Pain
Anxiety / Depression / Stress
Facial palsy / Bell's palsy
Cervicogenic headache
Migraine
Insomnia
Sinus Problem
Jaw Pain
Provide a Holistic care for your problem ( we treat the person, not just the injury ).
Treat the root cause of your problem.
We are well equipped with all the advanced technologies to accelerate your recovery.

ENSURE YOUR SAFETY BY MAINTAINING SANITIZATION & FOLLOWING ALL SAFETY PRECAUTIONS ( Considering COVID-19 ).

Give you the best care for your problem.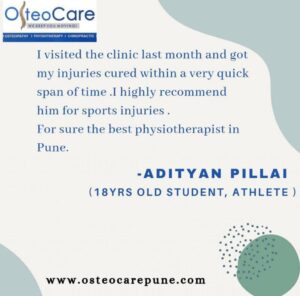 हाय सर / मैडम मी तुलसी बाई मी आंध्रा वरून इतर ट्रीटमेंटसाठी आली होती माझं प्रॉब्लेम होतं का मर दुखणे गुडघ्याचे दुखणे प्रॉब्लेम होतात मी अगोदर दोन-तीन ठिकाण ट्रीटमेंट केलं होती तिथं एवढं फरक नाही पडला मला इथं आल्यानंतर दोन ते तीन दिवसात 50 ते 70 % चालणं मध्ये बसणं मध्ये फरक पडला सर्व मॅडम लोकं खूप मेहनतीने ट्रीटमेंट केलं होतं त्यांना सर्वांना माझं हृदय पूरक नमस्कार करती हो तुमचं खूप खूप आभार नऊ दिवस नंतर 90% फरक जाणवत 🙏🙏.
I had severe lower back pain. My frnd suggested Dr. Vinayak Dendge's clinic. Dr. Vinayak and his team is very polite, helpful and has good knowledge about the treatments. My pain decreased by 80% . Rest will reduce with regular exercises given by them. Kudos to Dr. Vinayak and his team!
I had a neck pain which was caused by a bad posture. My treatment started last week and the pain is significantly gone down. Also, the treatment helped tremendously to improve my posture. I would like to express my gratitude towards Dr. Vinayak and his team for their exceptional therapy and providing with some good exercises.
I was suffering with severe pain in my lower back for more than a year and almost gave up a hope to recover even after many treatment but when I knew about Dr Vinayak Osteocare Clinic I thought of taking last chance to get treat for my back pain....I started with 8 days treatment where for 3-4 days I was I dilemma that was it my decision wrong as not much relief from pain but with different kind of therapy I started getting relief from pain and now I can recommend all who are suffering from different kind of similar pain can visit once and definitely you will get relief from pain 💯%. I also want to thanks all staff and Doctors who dedicatedly give personal attention and make as feel comfortable while treatment and providing hygienic treatment with healthy environment. I wrote this comment so brief because I don't want someone miss the opportunity to get relief with pain which I was suffering for long time which almost demoralise my confidence.
Excellent treatment and good caring team
Excellent Doctor , he is simple, superb Human being, Sober, approachable, friendly approach with smiling face . Always amazing treatment.Also All doctors and staff are so supportive and give excellent treatment. So thank you all of you 😊😊
I recently visited osteopathy clinic for my shoulder pain issue, and I was thoroughly impressed with the level of care and expertise provided by the staff. The clinic was clean, modern, and well-equipped, and all the staff present are very friendly, professional, and knowledgeable. I would highly recommend this clinic to anyone who is looking for high-quality physical therapy and chiropractic care.